With a little help from a few of our dedicated users, we've been able to document Rategenie's performance over a healthy spread of varying locations, rental types, and periods of time.
Our very first case study is finally ready after hitting the 3-month mark we'd planned for, and the results are as good as we could've hoped for!
Christian Peters was gracious enough to open his books and provide us with all the data needed to track Rategenie's effectiveness. The subject is a beachside studio apartment on the Caribbean cost of Mexico (Playa del Carmen).
Mr. Peters says the apartment has year-round use, but Rategenie has still made a significant impact on revenue & occupancy. Let's take a look at some of the numbers and see: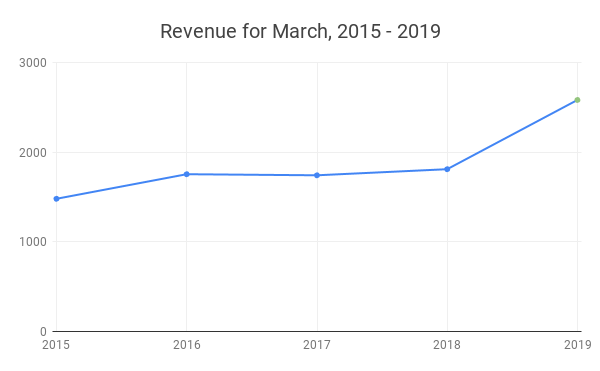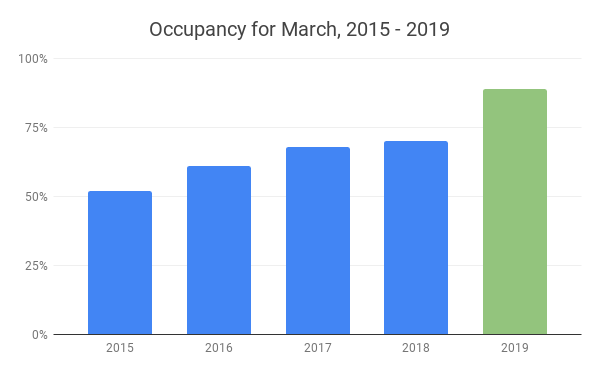 Of course, there's a number of factors that could have contributed to the sudden spike of activity this year, which is why we're thorough enough to perform month-by-month tracking to observe any sharp trends: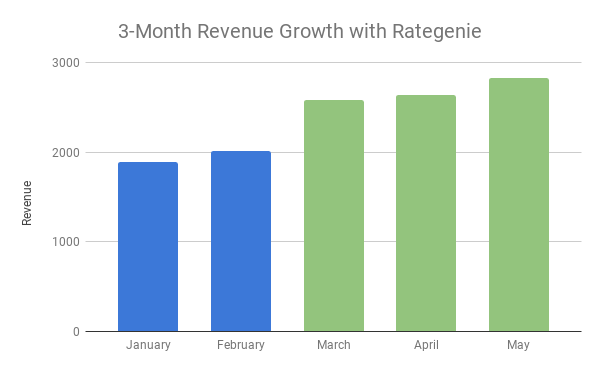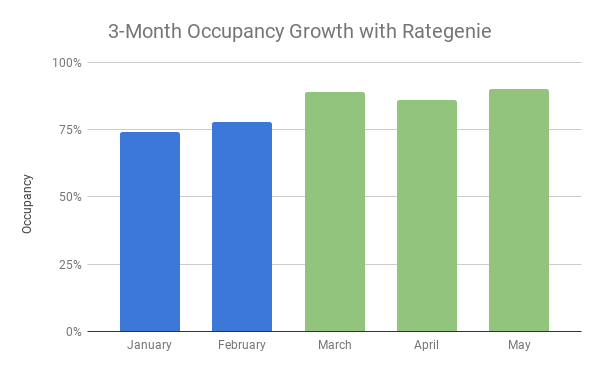 As we can see, Rategenie isn't just generating more revenue by increasing occupancy. The calculations and adjustments the app performs on a daily basis are in response to competitor rates, local events, seasonal queues, and any strategic rules you may have put in place.
In this case, Mr. Peters is using the standard Genie Strategy. It's performing all of the work for him, there's no extra thought required.
This disconnect between the occupancy & revenue trend lines is a healthy one – it means that Rategenie is ensuring your property is valued correctly, that your rates are responding to market and competitor changes.
For the course of this study, Rategenie's Advanced Booking Adjustment Rule was not used – it allows users to increase their occupancy with flexible pricing rules and be selective about the kind of bookings you receive.
---
We'll continue to check in on Mr. Peters throughout the year, as well as a few other case study subjects we have yet to publish!