We're pleased to announce that a new and updated, more user-friendly Rategenie design is now available for the web version at app.rategenie.io. With this new user interface, you'll be able to perform all of your vacation rental management duties and configure dynamic pricing strategies with ease! The new UI has improved navigation, usability and it's more powerful than before.
What has Changed?
The short answer is "User Experience". Users are now able to use all the features available in the old design and some new functions more effectively and conveniently. Here is the rundown of changes made in each module:
Sign in / Sign Up

New Design
Users now are able to directly sign up from Rategenie without using a channel manager
Rates

Repositioning of Menu Items
Cooler Calendar look
Better Icons
Finer Placement of Buttons
Max Stay field added in Rental Rate Settings
Strategies

Fresh Look.
Auto-Adjust columns of changed zoom levels.
Rentals

New Look and Feel
Ability to create Rentals within Rategenie
Update/Delete Rentals directly from Rategenie
Authorize or Unauthorize Rategenie to generate rates for specific Rental by Rategenie managed toggle
Max sleep can also be managed now from the Rategenie rental detail view tab
Updated Design for Rental Metrics, Market data graphs, and Event/Weather information.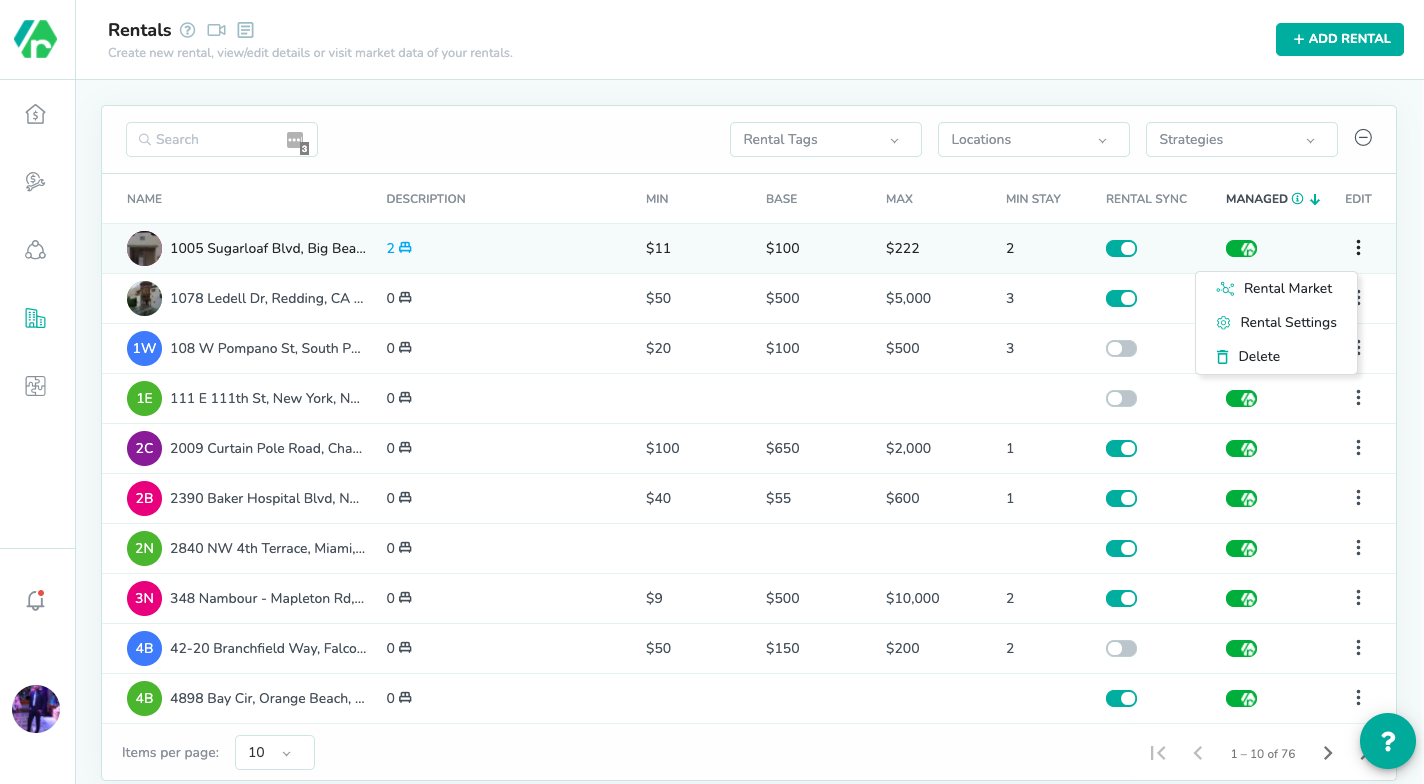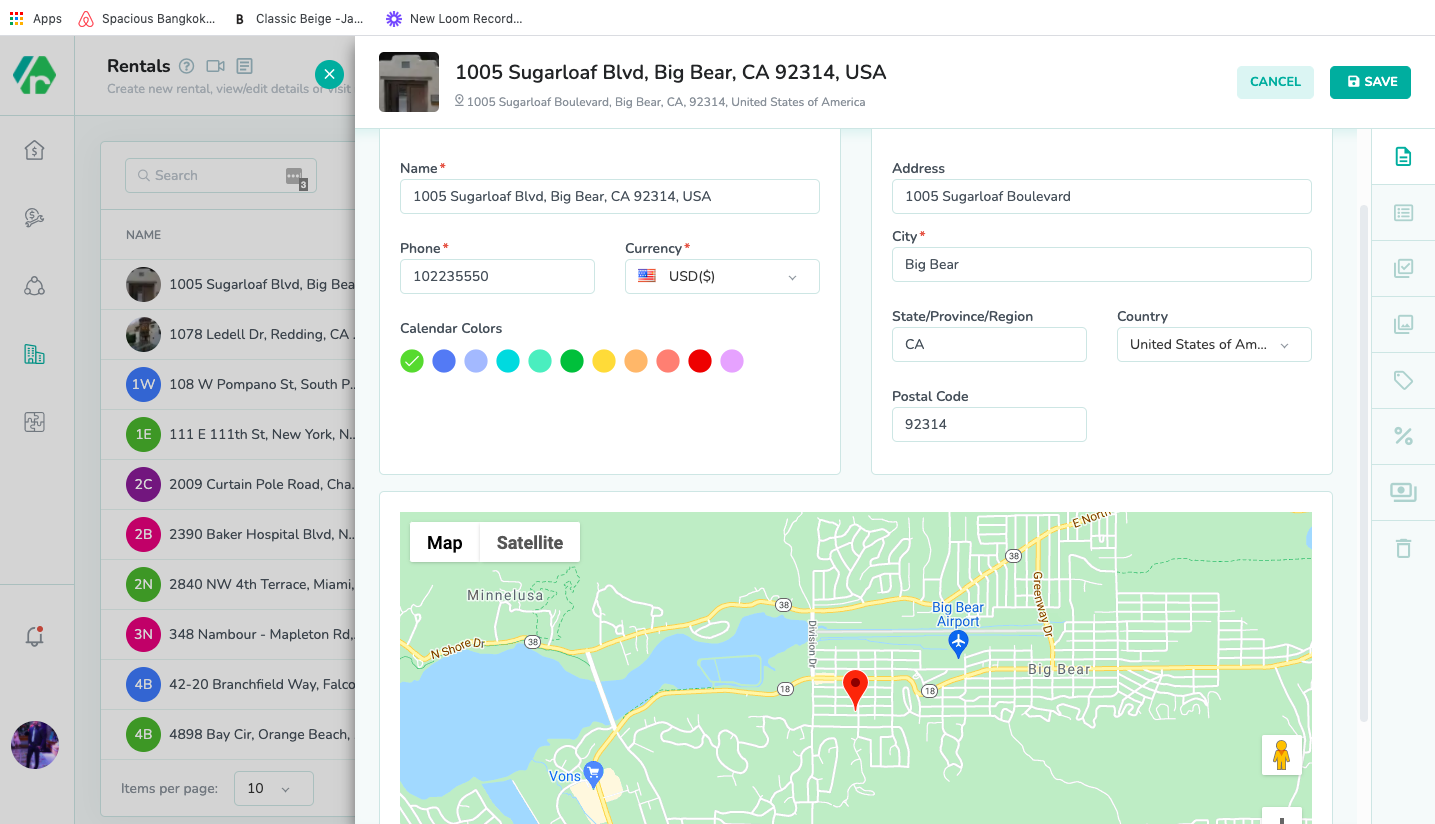 Listings

Changed and Better Appearance
Natively add Airbnb listings directly from Rategenie
Open your connected Channel Manager through the Listing page
Manually Push Rates and see Connection/Channel Details
Integrations

Connect to Channel Manager and different Channels from Integration page
User Settings

Add new users directly from Rategenie
Updated Billing Info
Calculate Pricing Feature
View Changelog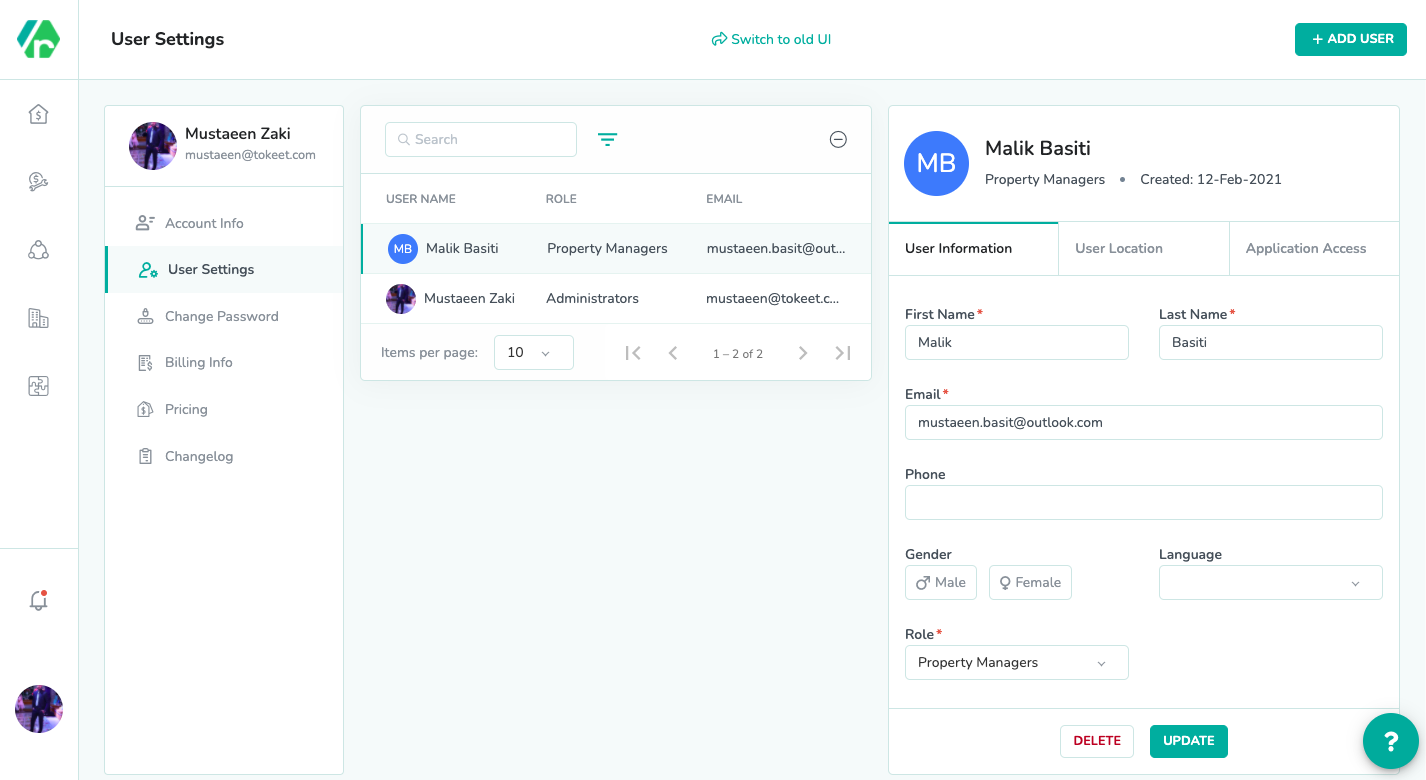 Rategenie has set the bar for dynamic pricing tools in VR management, with users regularly experiencing a 30% increase in revenue. With this fresh look, Rategenie wants to provide users with ease of doing business and further increasing their revenue with fewer complexities.
How can I shift to the new Rategenie UI?
Please note that you will be automatically shifted to the New UI, but you can still navigate back to the old UI of Rategenie through your 'Settings' page.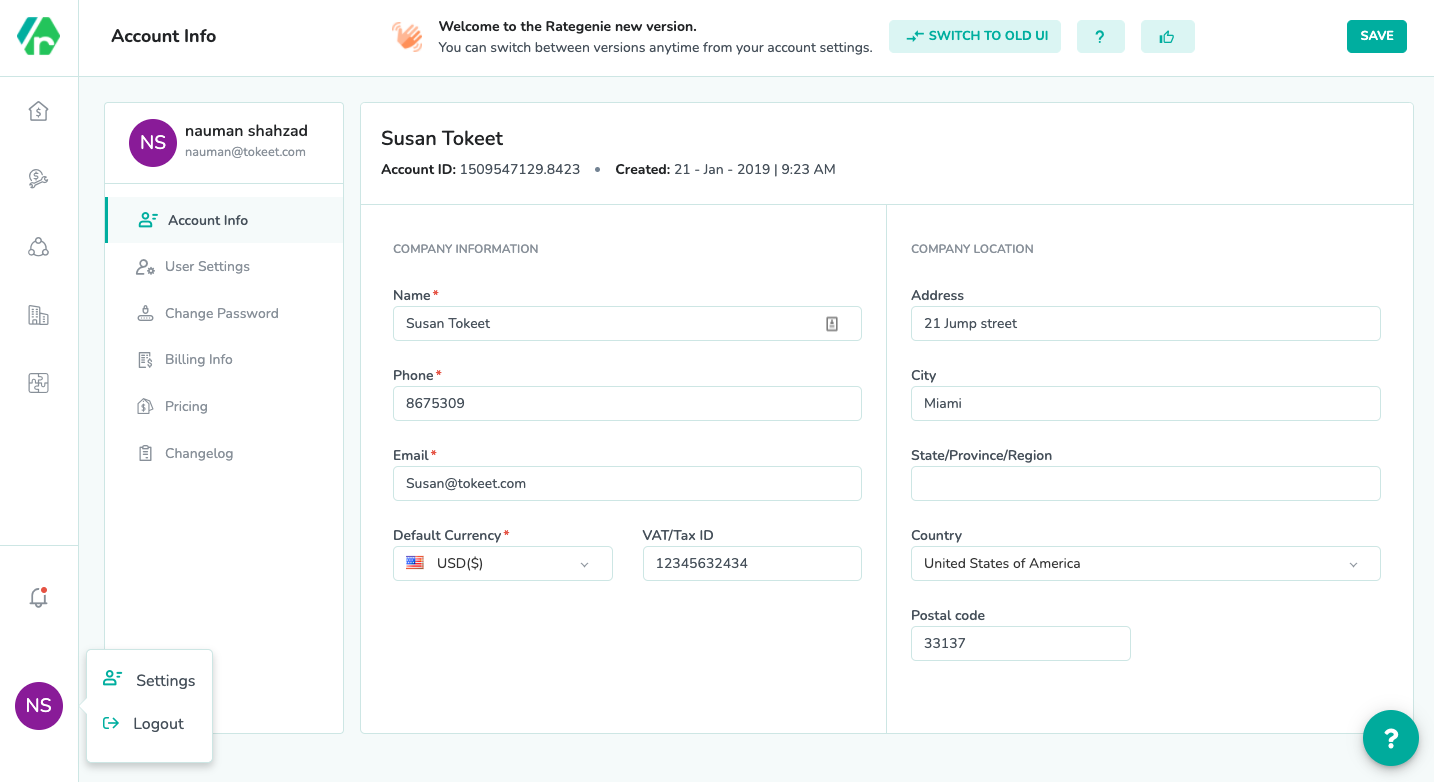 Current Tokeet users can login to our new Rategenie UI using their Tokeet credentials. You may also auto-login from within TV3 or Sympl CM by clicking the Add-Ons top menu option, then selecting Rategenie. Rategenie is also available as an add-on product on our Tokeet App Store. Anyone can use Rategenie with or without a TV3 subscription. Rategenie is built so that anyone using any channel manager can still use it. It can be used as a standalone product that manages rates or along with TV3 or Sympl CM. Other PMS can also be added to Rategenie in near future.
How much does the new Rategenie UI cost?
All new Rategenie customers will be assigned the new Rategenie plans. Existing customers will remain on their current plans and we will transition them over in time. Please click here to learn more about Rategenie Pricing.

If you have any questions please contact our support team at
support@tokeet.com